Nutra Foods is a professional, wholesale supplier of Dried Fruit, Nuts, Spices, Grains, Seeds, Health Foods, Legumes, Natural Confectionery, Proteins and Smoothie Mixes, Fruit & Vegetable Powders, Superfoods etc.  We are also a Food Product Developer as well as a Contract Packer with HACCP accreditation.
We have been a trusted supplier to supermarkets, restaurants and health food industries for many years. We are often able to customise products to meet customer's specifications and can guarantee high quality, consistent materials and competitive prices for our clients.
We specialise in Natural Foods with minimum preservatives and sprays.   
What we offer :
Milling
Blending
Product Development
Sales and Distribution
Contract Packing (incl. Private Label)
Storage, Order Picking and Processing
Awards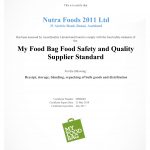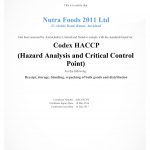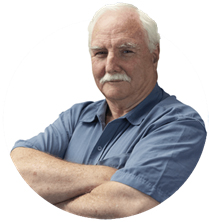 Terry Le Sueur
Director and Founder
Our founder Mr. Terry Le Sueur introduced bulk foods including healthy mueslis (without added sugar), healthy snack (trail) mixes, carob and many other innovative products to supermarkets and health shops since 1984.  He is a key pioneer in the current natural foods ongoing revolution.
Our goal is to supply quality ingredients to our customers, including organic foods, and to help educate consumers about nutritional health benefits and advise against potential food related dangers contained in some modern foods.
We actually want healthier and happier customers who are more empowered over their food choices.
Our office and warehouse is located in Ranui, West Auckland.